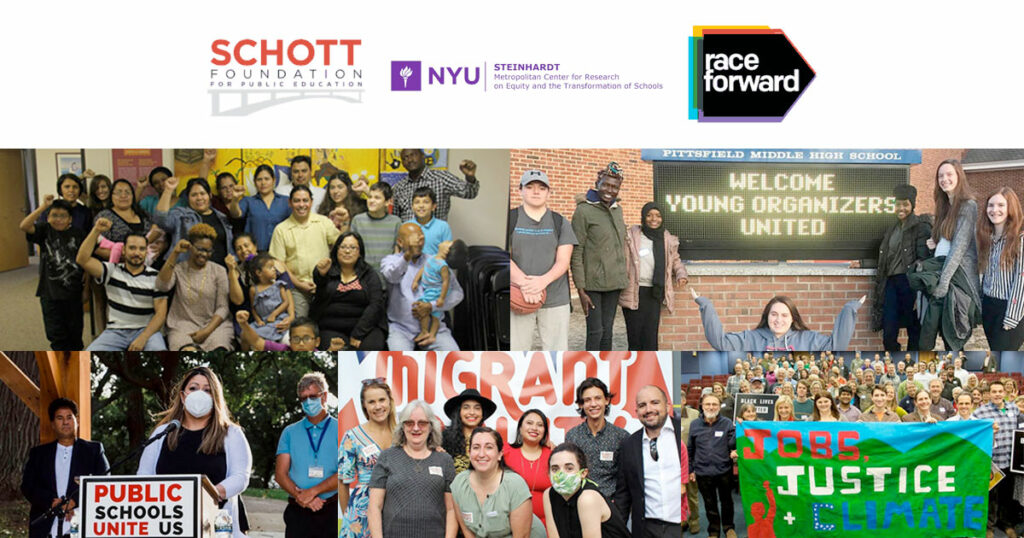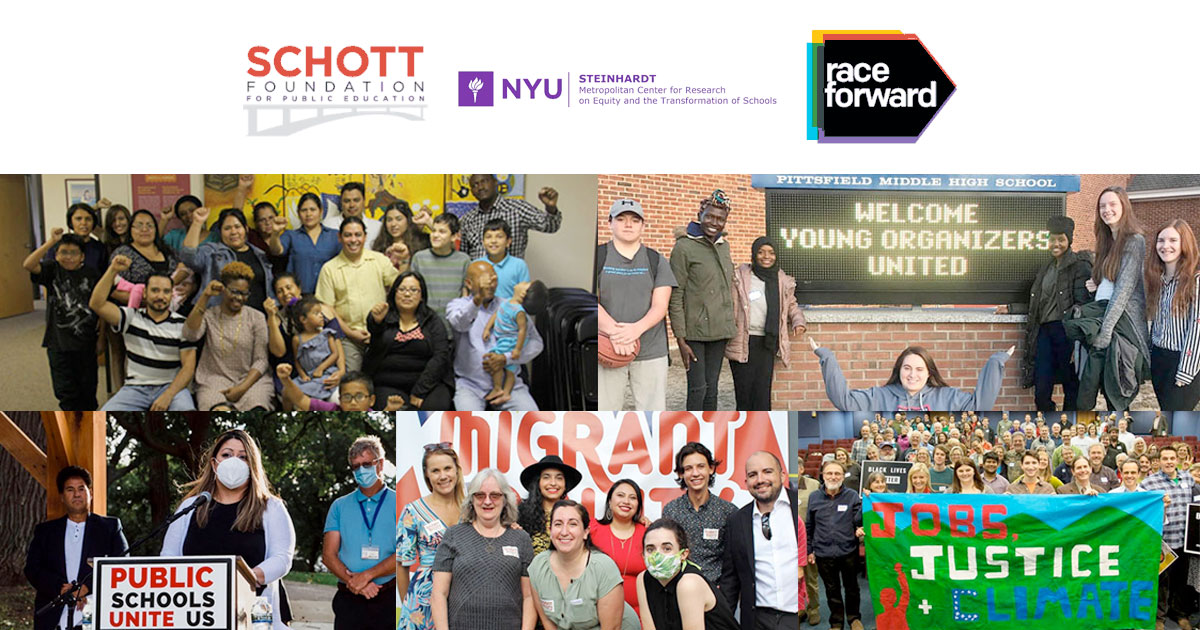 The Invest Together Fund supports grassroots campaigns and organizations combating the well-resourced, anti-democratic attacks that threaten our public schools, racial justice and democracy. See the original press release of the launch of this multi-partner fund.
Philanthropy can seize this opportunity to support campaigns which organize the majorities in many places who support honest curriculum and public education.
The Fund invests in financial and technical assistance to grassroots community partners across 19 states and dozens of school districts. It leverages Schott Foundation's intermediary role and grantmaking capacity to the grassroots with NYU Metro Center's research, tool development and trainings. This combines with Race Forward's powerful H.E.A.L Together organizing infrastructure and campaign building to shift narrative and advance multiracial democracy.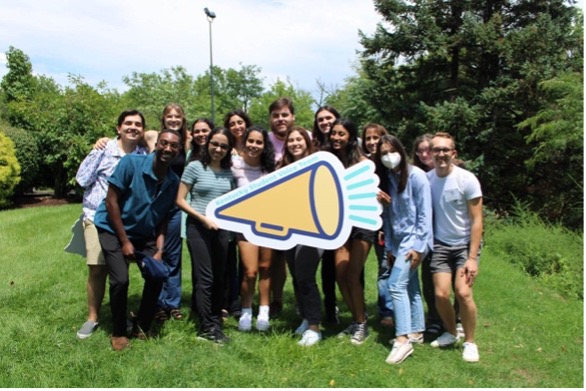 For more information and to attend a March 16th, 2023 funders briefing, please contact Schott Senior Vice President of Advancement Lauren Hadi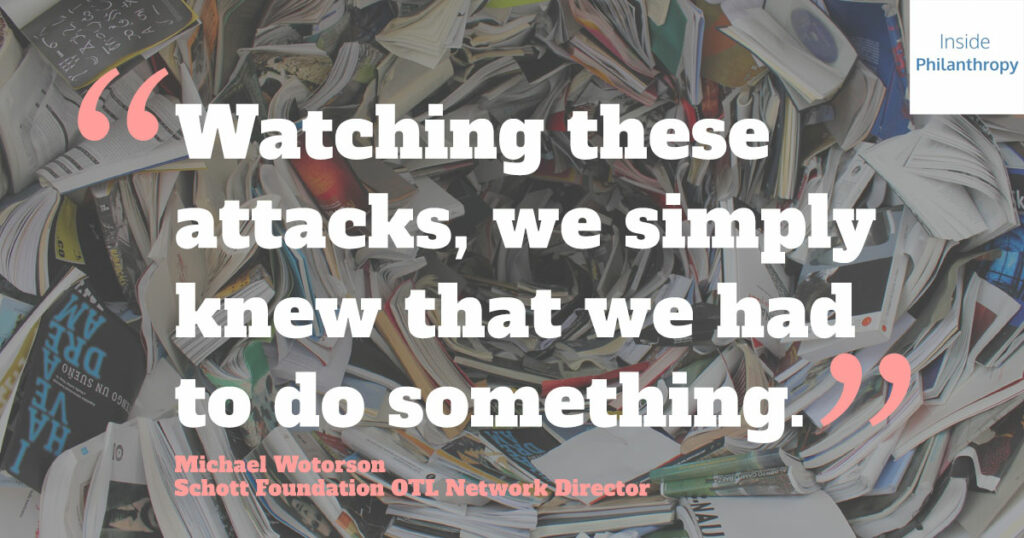 Being Black in the Burbs
Being Black in the Burbs, a grassroots organization, is focused on highlighting and combating anti-Black racism and discrimination, and poverty, while providing the suburbs-local governments, organizations and individuals- with the tools and resources they need to become anti-racist, including community education, access to anti-racist curricula, and instruction in advocacy for equity. While our group centers and lifts up Black and Brown people who live in the suburbs, we provide material support, aid and assistance to people of all ethnicities and from all walks of life.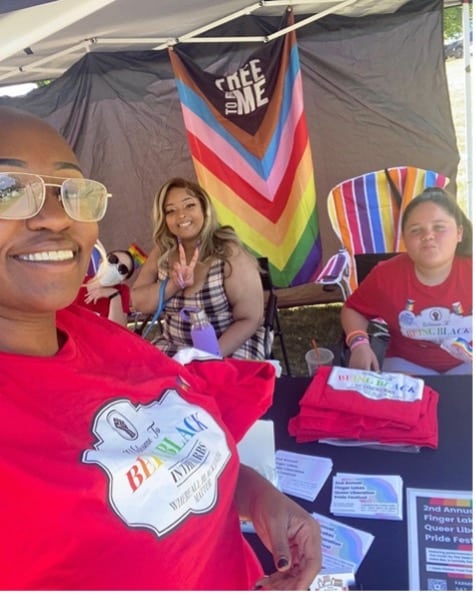 Kentucky Student Voice Team
We are young people co-creating more just, democratic Kentucky schools and communities as research, policy and advocacy partners.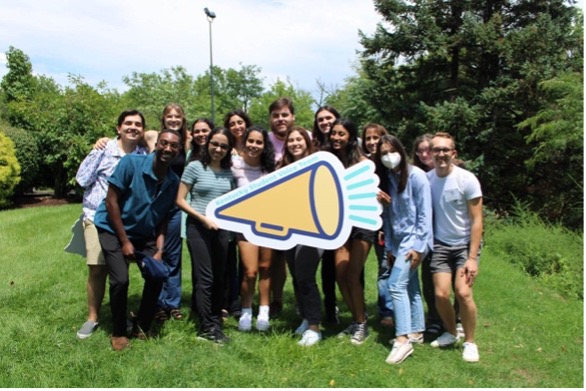 Midwest Center for School Transformation
The Midwest Center for School Transformation (MCST) aims to transform schools through the power of collective wisdom, restorative justice, and dynamic narratives. Often, when solutions are applied by school districts or school sites, they are done so without buy-in, implementation fidelity or accountability and predictably fall prey to the political winds of resource shortages and educational trends vs improving the educational experiences for students, staff and families. MCST believes that to engage students academically the conditions must be right for learning.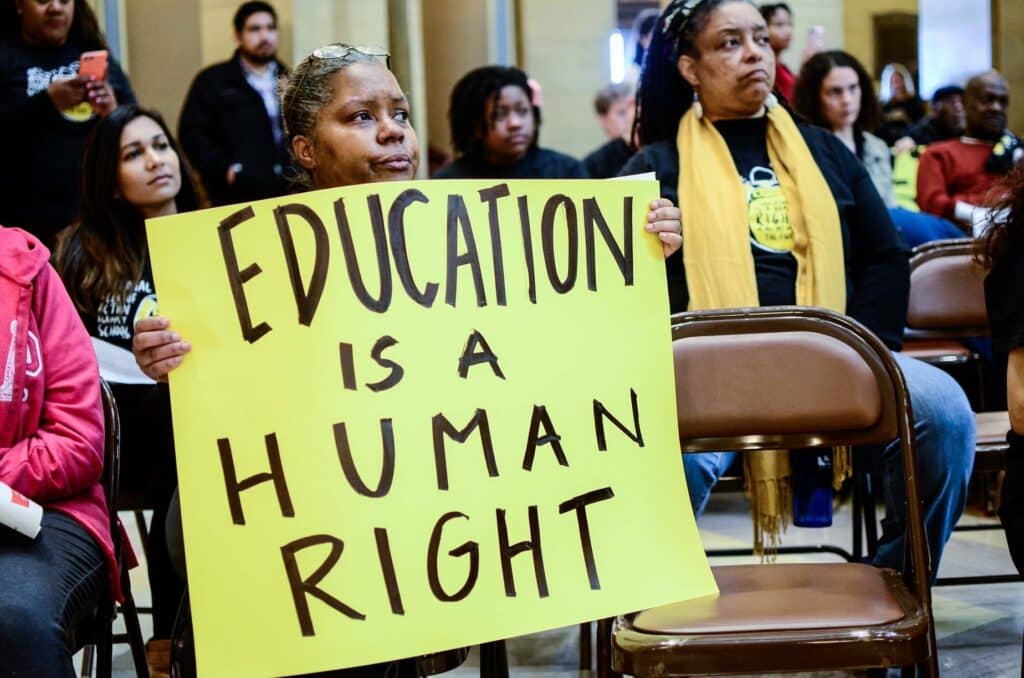 Migrant Equity SouthEast – Georgia
Migrant Equity SouthEast is a Latinx and immigrant-led 501(c)(3) organization based in South Georgia. We're here to advocate for immigrant rights and work directly with the migrant and refugee communities of South Georgia to bring them equitable access to resources available to citizens: health resources, educational resources, political resources as well as financial aid and food assistance.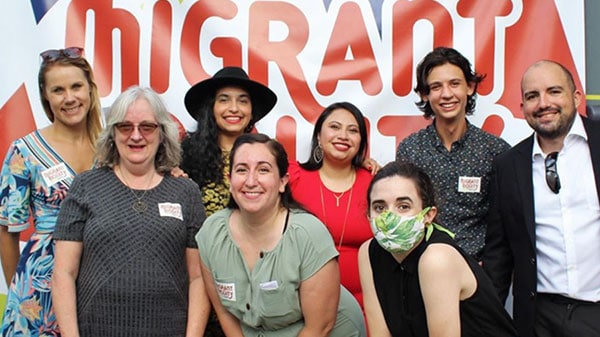 Education Justice Alliance – North Carolina
The Alliance (EJA-NC) is made up of parents, students and community-based organizations in Wake County, North Carolina. EJA works for an educational system that is effective, equitable, and inclusive. They promote racial, socio-economic, and gender equity. They seek to decrease unfair suspensions, expulsions, arrest, court referrals and to improve positive approaches to discipline that meet the academic, social, and emotional needs of all students.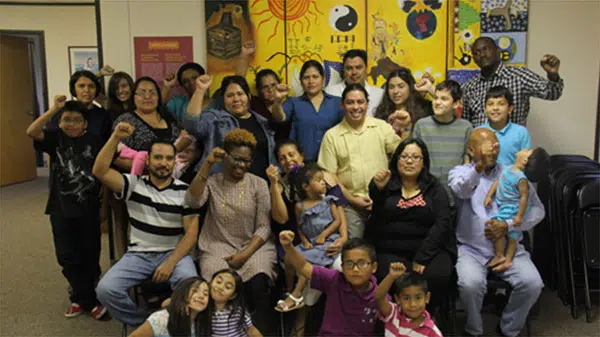 Kenosha Education Justice Coalition – Wisconsin
The Kenosha coalition of parents, educators, students, and community and labor organizations works to protect and improve public education for all students so they thrive in the classroom and in their communities. They unite parents, students, educators, and community members to drive the transformation of public education, shift the public debate, and build a local movement for equity and opportunity for all.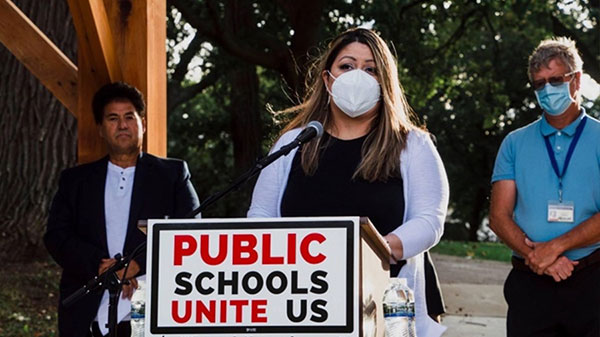 Rights and Democracy Institute – Vermont and New Hampshire
The Rights & Democracy Institute (RDI) works across Vermont and New Hampshire to advance human rights and a healthy, just, and equitable future for our communities. Through grassroots organizing, transformative policy work, and supporting the development of a new generation of leaders from rural communities, particularly those that have been most impacted by harmful policies. RDI's leadership development programs and issue-based campaigns encompass a range of organizational and movement-building work, including economic justice, education justice, racial justice, universal health care, climate justice, and childcare access.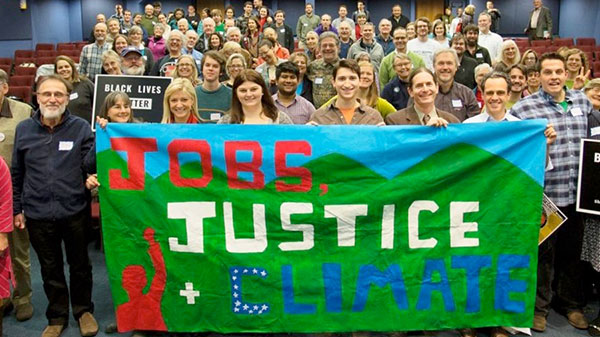 Youth Organizers United – New Hampshire
Y.O.U., Young Organizers United, is the youth organizing wing of the Granite State Organizing Project. Y.O.U. is a group of high school youth from ethnically and racially diverse backgrounds, who are dedicated to strengthening multi-issue and multi-racial coalitions designed to overcome disparate treatment and inequitable outcomes in Manchester high schools. Y.O.U. members believe in student voice, inclusivity, and equity for all learners.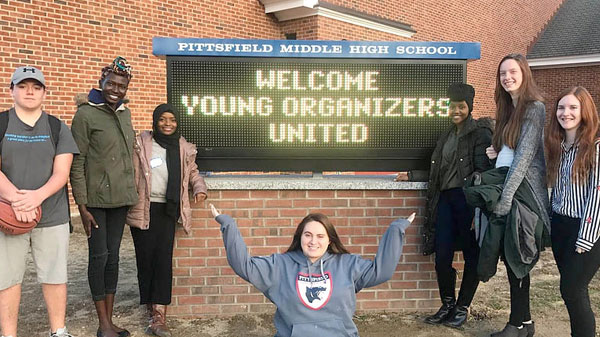 Step Up Louisiana
Step Up works to bring parents together to rebuild New Orleans' public education system and turn it into one that serves all students well, with improved accountability for charter schools and greater opportunity for New Orleans' economically disadvantaged children of color. We fight for sustainable community schools and convene coalitions statewide to win the schools our children deserve.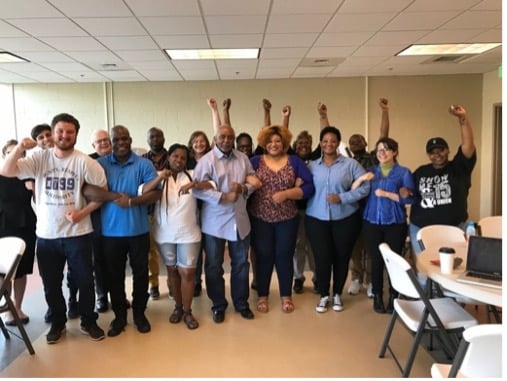 Southern Echo, Mississippi
Southern Echo is a leadership development, education, and training organization working to develop new, accountable grassroots leadership in African-American and low-wealth communities throughout MS and the southern region. Our primary objective is to enable communities to hold political, economic, education, and environmental decision makers accountable to the needs and interests of all citizens. We emphasize the importance of building strong community organizations, through effective community organizing work, as the essential means through which to advance the fundamental goal of empowering the community.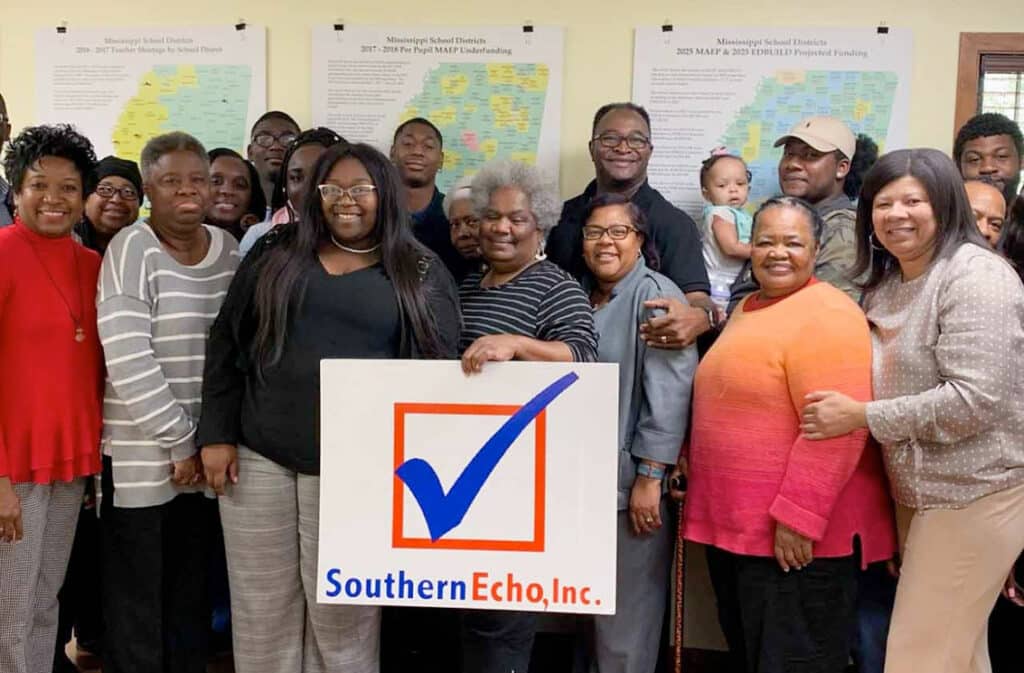 Michigan Education Justice Coalition
The Michigan Education Justice Coalition is a statewide network committed to advocating for equitable public education policies and funding to create safe and healthy learning environments.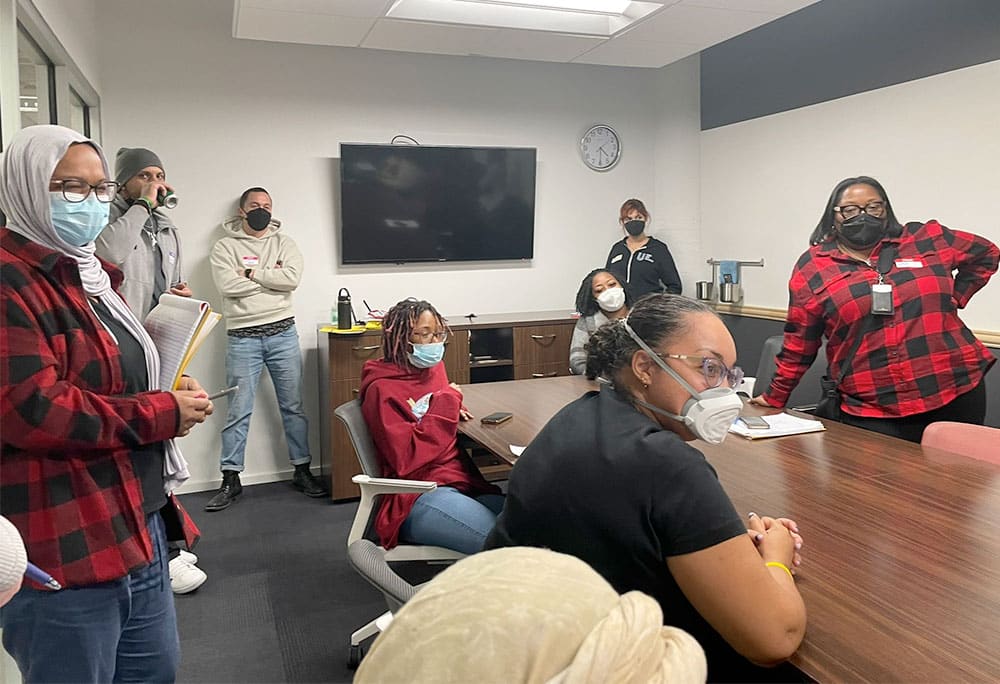 11. P.S. 305 Miami
P.S.305 aims to provide every Miami child with an education that allows them to achieve their wildest dreams. We envision a Miami where our children grow up to be leaders that use the skills and competencies honed by our education system—and the collective experiences of our people—to create a better future for our city… We also have the power of our diversity, with people from all over the world coming to make a home on our shores. By challenging ourselves to harness this unique strength, we can serve as a proof point for how schools can support the growth of our individual and collective identities.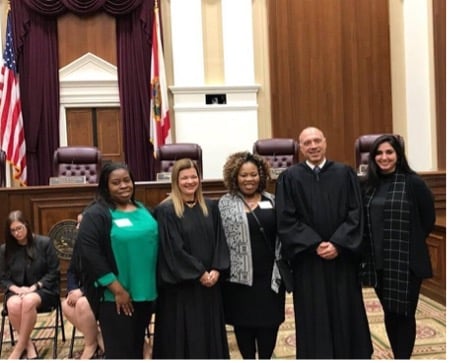 12. Kentuckians for the Commonwealth
Kentuckians For The Commonwealth is a statewide organization working for a new balance of power and a just society. As we work together we build our strength, individually and as a group, and we find solutions to real life problems. We use direct action to challenge – and change – unfair political, economic and social systems. Our membership is open to all people who are committed to equality,  democracy and non-violent change.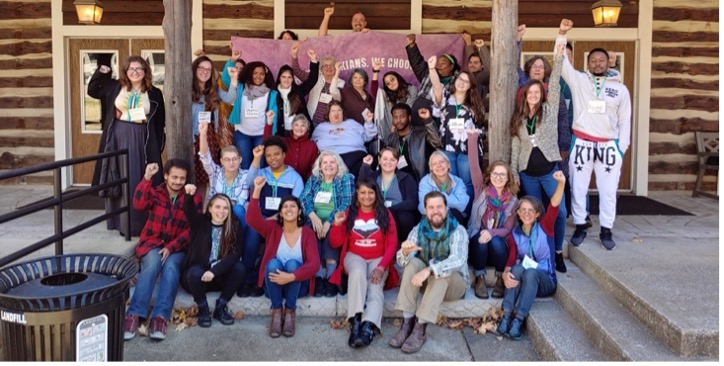 13. New Virginia Majority
Virginia Majority started twelve years ago with the audacious goal of building a bloc of conscious, consistent voters to advance a new politics that is democratic, sustainable and just. We envision a Virginia that centers the needs and struggles of working class people, people of color, immigrants, women, and young people to build a real democracy rooted in racial and economic justice. 
We believe that all Virginia students should have access to a high-quality education, regardless of their zip code, race, immigration status, or country of origin. This includes having fully funded schools, affordable higher education and workforce training, and safe and supportive learning environments.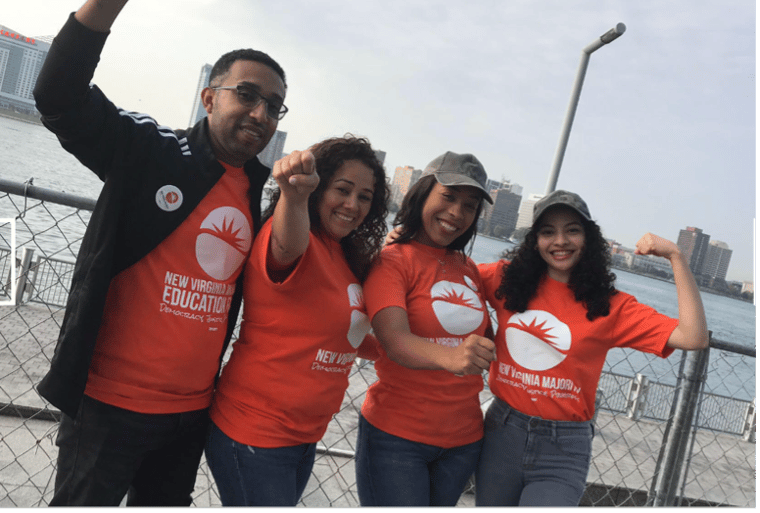 15. CREED, North Carolina
The Center for Racial Equity in Education ensures equitable education opportunities by shifting the policy atmosphere and advocating for changes that are generational in their impact. CREED prioritizes expert, race-conscious research on North Carolina-specific education issues. It raises the collective awareness of the general public while inspiring and elevating the work of educators who are ready to alter practices and protocols to become more equitable. CREED will continue to execute a rigorous research agenda that informs the call for transformation at the structural level for students in Pre-K, K-12, and post-secondary.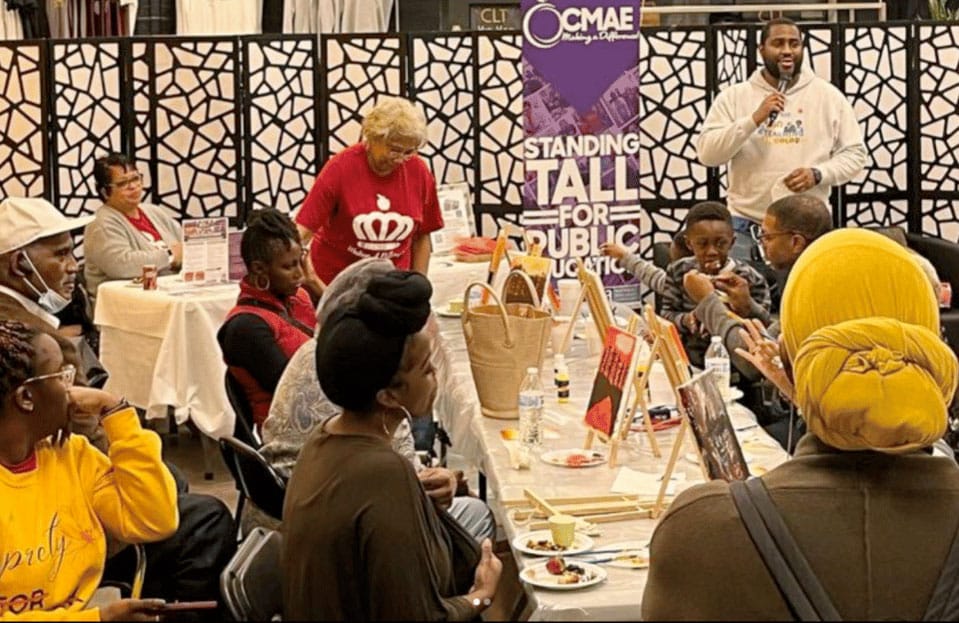 16. ACE/LUCHA
Living United for Change in Arizona is an organization led by changemakers fighting for social, racial, and economic transformation. We are committed to human dignity, inclusion, equity, and collective growth. We work to reclaim our shared power alongside our families and community.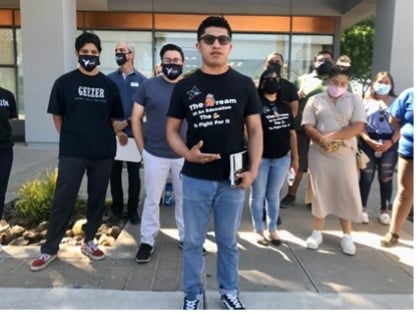 Initiative Partners
The Schott Foundation for Public Education is a Black-led national public fund serving as a bridge between philanthropy and grassroots organizers to advance racial justice in public education. Schott directly funds BIPOC-led grassroots education justice coalitions across the country and strategically connects the education justice movement with other social justice efforts focused on providing an array of supports children and families need to have a fair and substantive opportunity to learn and thrive. Schott resources the largest national network of grassroots BIPOC youth and parent education equity and justice organizers – The Opportunity to Learn Network – including four national alliances, 306 local organizations, in 32 states, 54 cities actively coordinating 120,000 people and impacting over 800,000.
The NYU Metropolitan Center for Research on Equity and the Transformation of Schools (NYU Metro Center) is dedicated to the pursuit of academic excellence and educational justice for all students. We partner with local and state educational agencies and community organizing groups to strengthen access, opportunity, and educational quality, particularly for young people, and particularly those from historically vulnerable groups. The Center accomplishes its mission through the implementation of high-quality research, strategic assistance to schools, districts, community and youth groups, and direct services to students, teachers, parents, administrators, policymakers, and organizations committed to equity and educational improvement. Our Education Justice Research and Organizing Collaborative (EJ-ROC) builds on the long tradition of movement-driven, community-derived research by providing critical data, research, policy and strategic support to the education justice movement.
Race Forward catalyzes movement building for racial justice. In partnership with communities, organizations, and sectors, we bring systemic analysis and innovative approaches to complex race issues to build strategies and help people take effective action to advance racial justice in our policies, institutions, and culture.