Blog
We asked Florida Education Justice Organizers: "What Gives you Hope?"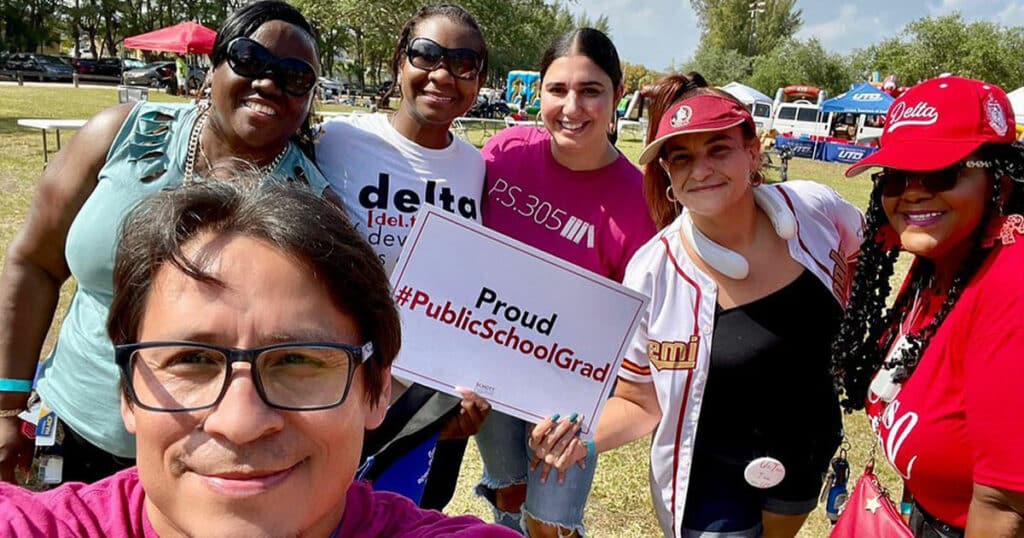 Organizers in Florida are on the front lines of the movement for education justice.
In the face of attacks against LGBTQ students, honest curriculum, educators, and equitable funding, Florida's parents, youth, and advocates are organizing to grow their communities' power and push back to strengthen public education. At Schott, we're proud to support their work through the HEAL Together initiative.
It's an uphill battle, but while there's much work to be done, they're holding onto hope and a vision of a better Florida for all children and families. Hear directly from dedicated organizers who are building power across the state:
---
Mina Hosseini is Executive Director of P.S. 305, a Schott grantee partner and grassroots organizing group based in Miami-Dade County, Florida. Hosseini is a Miami native who grew up in Miami's public school system.
"The hope that I have is when we see and when we create the spaces where community members come together, recognize that the power that they have in acting collectively, and move towards a shared vision to ensure that all young people have access to opportunities and are thriving."
---
Common Purpose, a Schott grantee partner based in Palm Beach County, is a part of a coalition of many community groups working around education justice, engaging educators, families and students to mobilize around the local school board. Maria Cole shares what gives her hope:
"There's a lot of places that give me hope. The two Justins in Tennessee give me hope. Young people in general give me hope. The people that I meet that are committed to this work and that want to engage with us and want to bring their energy their creativity their ideas to this work and effort, they give me hope."
---
The Power U Center for Social Change is developing youth of color in Florida to lead and organize their own communities in order to build upon the struggle for a more equitable and just society.
At an event earlier this year we asked students, parents and activists what gives them hope. As one put it:
"The thing about Power U that actually gives me hope is that I can literally see the change in the student by the end of the year. So in the beginning of the year they're not really trying to talk, they try not to meet new friends, they're trying to stay to themselves — and by the end of the year they're testifying at school boards they're canvassing knocking on doors, bringing people in, telling them about Power U, and about themselves… just seeing them transition from shelled up little babies to bright shining stars, that us my favorite part."