Movements are in it for the long haul.
Their resources should be too.
The Problem
BIPOC youth and parent-led advocacy organizations are doing the critical work on the nation's pathway to education justice. They are leading the local movements to improve education opportunities for students across the country. These organizations are at the core of maintaining and making our democracy work. 
Despite having a proven track record of doing more with less, philanthropy continues to underfund these organizations while also funding them in ways that do not allow for sustainability, long term planning and increased effectiveness. 


The Solution
Schott's goal is to vest resources with the organizations closest to the work, challenges, and solutions. Vesting endowments in these organizations will ensure the movement is less dependent on the the changing priorities of philanthropic interest. An endowment can ensure that organizations can plan for the future effectively. 
Schott has launched the Racial Justice in Education Endowment: the first fund of its kind to raise capital for endowments to ensure the sustainability of three BIPOC-led national education justice alliances.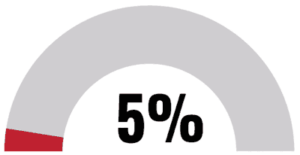 From 2000-2013, only five percent of gifts of $10M or more to social changes causes took the form of an endowment.​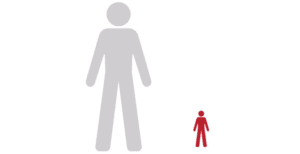 Endowments for organizations led by people of color are nearly 4x smaller than those of white-led organizations and their average revenue is less than half.​
Endowments are the ultimate evolution of trust-based philanthropy. ​
Endowments dramatically increase operating budgets 
A 5% annual drawdown would double the annual budgets for several of the national alliances supporting youth and families working for racially equitable and just ecosystems. 
Endowments shift power to movements 
Endowments shift power to the people closest to their schools and allow them to become less dependent on philanthropy. An endowment gives movement organizations the stability and sustainability to aggressively close racial disparities.
It is our time to move beyond our philanthropic mode of providing just enough resources to make the back of the bus comfortable to sustainably fund those best able to bring racial justice and democracy forward.
We invite you to join us.
EndowNow Principles
To achieve racial justice:
Power and resources should be shifted to those creating the system changes needed to address racial disparities.
Those closest to the problem should have resources to implement the systemic solutions they know work best.
Organizations need to have sustainable resources that allow them to be less dependent on the changing interests of philanthropy.
Leaders of color and their organizations are sustaining democracy and advancing racial justice in this critical moment through organizing and advocacy across the country.
Trust means understanding that organizations and leaders know how to utilize resources in ways that will have lasting impact.
An endowment/long term commitments or reserves can ensure that organizations can effectively plan for the future – sustainability is critical for their advocacy.
Sign up to receive more information
Dr. John H. Jackson – Aug. 16, 2022
Who more than foundation leaders understand how a permanent asset like an endowment brings power? And yet, for most organizations we work with, we haven't taken the strategic step to provide them with that power. Read more >
EndowNow at ABFE 2023
See the full session and clips of "EndowNow: But How?" at ABFE's 2023 Harambee conference:
Speakers:
Dr. John H. Jackson, Schott Foundation
Diana Tate Vermeire, Schott Foundation
Lee Christian Parker, JP Morgan Private Bank
Letha Muhammad, Education Justice Alliance
Angelique Power, Skillman Foundation
Do endowments address racial justice as a philanthropic strategy? (4 min)
What to consider in proposing endowments as an investment strategy to philanthropy (2 min)
What is the grantee perspective and role in advancing endowments as an investment strategy? (2 min)
How does philanthropic purpose connect to endowments as an investment strategy? (2 min)