Loving Communities Response Fund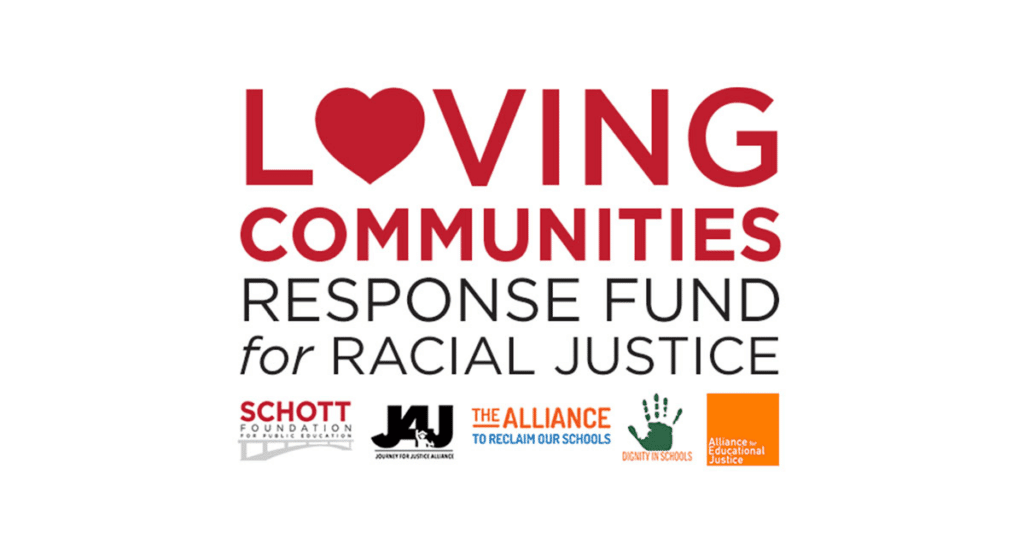 Providing a quality education is one of the most important things we can do for our children. However, instead of giving children of color the positive start in life they deserve, schools too often perpetuate racial injustices and funnel children into the criminal justice system. There are too many cops in our schools and not enough counselors, nurses, or social workers. Natural disasters, like the COVID-19 pandemic and hurricanes — and structural problems, like the water crisis in Jackson, Mississippi, disproportionately impact communities along class and racial lines.
You can help undo this damage by supporting grassroots organizers, students, and parents as they lead the fight for police-free schools, for better resources for students and teachers of color, and for education justice rooted in racial equality. Our partners are already winning victories for students and communities of color across the country, but they need more resources and support to sustain the fight in the midst of COVID-19.
The Schott Foundation, a Black-led national public fund driven by donations, created the Loving Communities Response Fund in partnership with four national education impact coalitions to make real and lasting change in our schools. This fund spreads resources across the entire movement for education and racial justice to ensure that critical needs are being met. 
Our partners in this work are:
Alliance for Educational Justice
Alliance to Reclaim Our Schools
Dignity in Schools Campaign
Journey for Justice Alliance
When you donate to the Loving Communities Response Fund for Racial Justice, your gift is having the greatest possible impact on education justice in communities of color across a wide, grassroots network of Black- and brown- led organizations fighting for police-free schools and racial justice in education.
Join us today to create schools that are a safe and just place of learning for all children.
How is my money distributed?
The Loving Communities Response Fund for Racial Justice deploys funding and technical support to communities. The Schott Foundation partners closely with grassroots organizations, so your donation ensures that the communities most in need have the funding and tools they need to create transformative change. Since March 2020, the fund has supported youth and families directly impacted by school closings, lost wages, food insecurity, and facing homelessness as a result of the COVID-19 crisis. Now we are supporting the movement for police-free schools.

Invest in The Loving Communities REsponse Fund
With your generous support, Schott fuels racial and education justice movements.