Since its inception, the Schott Foundation has invested in new, pathbreaking strategies that have reshaped the public education and racial justice landscape.
The Schott Foundation for Public Education was co-founded as a family foundation in 1991 by Lilo Leeds and her son, Greg Jobin-Leeds. In 2007, the family transitioned Schott to a public foundation to expand its impact by engaging with the larger philanthropic sector.
The foundation is named after Lilo's parents, Caroline and Sigmund Schott, German-Jewish immigrants who escaped Nazi Germany with their daughter and built successful lives in the United States.
At the outset, Greg Jobin-Leeds, as Schott's founding President and CEO, focused the organization's strategy for achieving equitable educational opportunities squarely on systemic policy change. Under his leadership, the Foundation developed a long-term funding strategy that helped achieve education policy changes in New York and Massachusetts.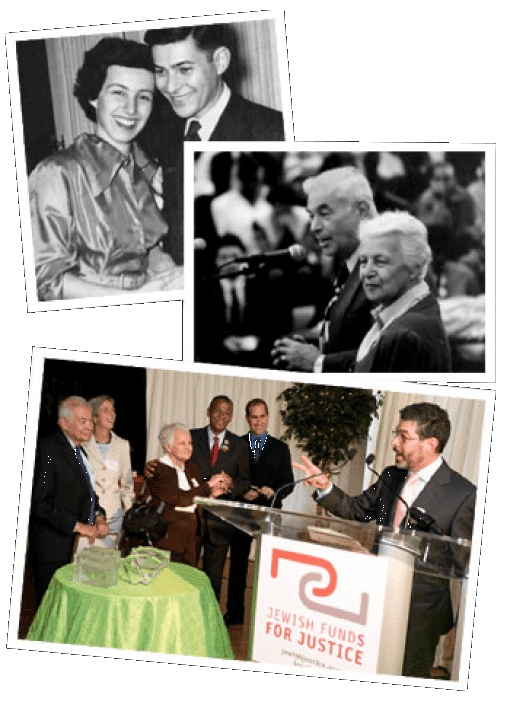 Investing in Long-Term Change
In the mid-1990s, The Schott Foundation provided seed funding to the Campaign for Fiscal Equity (CFE), which brought its landmark court case against the State of New York over the state's unjust educational funding formula. The case sparked a statewide push to boldly reform New York's public education funding policy, culminating in decades of important victories and a massive, permanent increase of billions of dollars in the state's public education budget in 2021.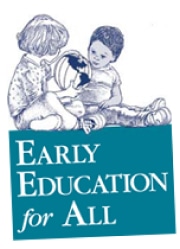 The Schott Foundation also provided seed money to start the Early Education for All campaign in Massachusetts. Convinced that all children need quality early education programs in order to flourish in public school, Schott saw this as a way to create a movement to promote quality early education programs for all children in Massachusetts. Until the inception of Early Education for All, insufficient focus and leadership kept this critical cause from moving forward for tens of thousands of families and children in Massachusetts.
In 1999 Schott became a public charity. Because the Foundation's vision for change held that those most affected must lead the way in advocating for change, the Leeds and Jobin-Leeds families sustained their funding commitment but gave up a large degree of control, and Schott engaged a more inclusive leadership.
Strengthening a Race and Gender Lens
In 2001, The Schott Foundation entered a new phase of growth when Dr. Rosa A. Smith became president. Her work framing the educational vulnerability of Black male students as the litmus test for the No Child Left Behind Act drew national attention. Looking at the issue of gender with a racial lens, this area of Schott's work — including the nationwide Black Boys Report series — led school districts across the country to re-examine how they educate and measure the outcomes of the students who are most vulnerable to failure in the education system.

In 2007, the family transitioned Schott to a public foundation, to engage further with the philanthropic sector.

That same year, Dr. John H. Jackson became Schott's current president and CEO. Under his leadership, Schott expanded upon its biennial Black Boys Reports, which provided the data fueling philanthropic, governmental and grassroots campaigns nationwide to improve the achievement of black male students in public education.
A significant milestone in this work was the launch of President Obama's My Brother's Keeper Initiative, which sought to shine a light on the issues impacting young black male students both in the classroom and communities and to leverage governmental, philanthropic and private sector support to address these issues. Dr. Jackson served on the Executive Alliance that advised the development on the Initiative.
Opportunity to Learn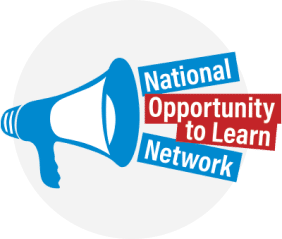 One of Dr. Jackson's most important contributions to The Schott Foundation was the establishment of the National Opportunity to Learn Network, to link together Schott's growing national portfolio of grantees. The Opportunity to Learn framework provided a whole-child understanding of the many "opportunity gaps" or disparities that exist in the public education system, from early education to school funding to school discipline, and which must be addressed to close persistent achievement gaps between students of different backgrounds.
The OTL framework has proven politically potent. Schott and our grantees have used it to build powerful, broad-based campaigns and shift the national education dialogue.
By the mid-2000s, there was a growing concern that local progressive groups working to improve public education weren't effectively coordinated at regional and national levels, while advocates of privatization had long been. Through a series of OTL summits starting in 2008, Schott embarked on a multi-year strategy to knit together a powerful, nationwide education justice movement that included youth, parents, and educators at the same table. As a result, in 2013, Schott provided the initial seed grant to the Journey for Justice Alliance, which has since expanded to more than thirty cities. And in 2014, Schott co-founded the Alliance to Reclaim Our Schools, a nationwide network of community organizations and labor groups committed to presenting a united front in the fight to ensure equal opportunity in our nation's classrooms.
As Schott has expanded its grantmaking and advocacy across the country: from Mississippi to California, Schott has begun to leverage its research capacity to focus attention not just on the struggles children face but also on proactive policy solutions.

Loving Cities
In the spirit of its transformative Black Boys Report research, Schott released the Loving Cities Index in 2018, which broke new ground by linking children's success to the myriad supports provided by the communities surrounding public schools. Today, the Index sets the framework for Schott's Loving Cities Initiative, a multi-city initiative to create loving system needed for all children and families to succeed.
Three decades after Schott's founding, we are more committed than ever to helping build this movement and institutionalizing the solutions that provide all students with an opportunity to learn.