News
The Education Culture Wars Are Only Growing Fiercer. These Funders Are Fighting Back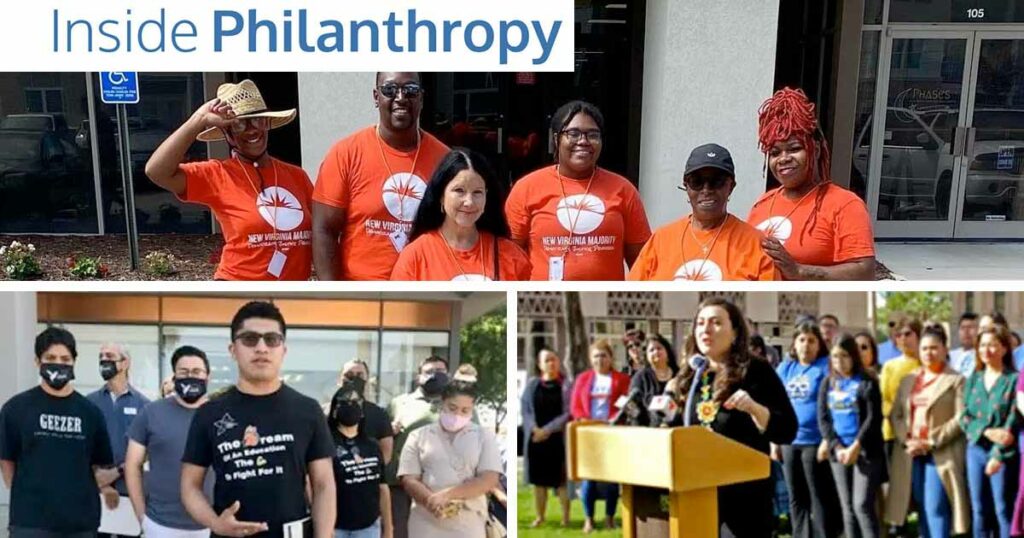 by Connie Matthiessen | Inside Philanthropy
This article highlights the important work that an increasing number of funders are supporting. Schott is a proud participant in H.E.A.L. Together: learn more about the initiative, our role, and the organizing groups involved.
The education culture wars aren't going away. In fact, they seem to be intensifying. Attacks on so-called critical race theory. Book bans. Restrictions on the rights of gender nonconforming and trans kids. Challenges to any curriculum that elevates the experiences of marginalized groups.
In March, House Republicans introduced a Parents Bill of Rights that would require schools to alert parents that they have the right to review curriculum, budgets and library materials. Across the country, measures to restrict what schools teach are being proposed in state and local governments. Meanwhile, normally thinly attended school board meetings have turned into pitched battlegrounds, and 2022 saw a record number of challenges to library books and materials.
For Kent McGuire, program director of education at the William and Flora Hewlett Foundation, these attacks represent a serious threat to the progress made in U.S. education since the Supreme Court's 1954 Brown v. Board of Education decision, which declared segregation in public schools unconstitutional.
"That court case, and a whole series of public policy moves that ensued over the next decade or so, had to do with things like making sure that Black and brown kids were able to attend schools where the facilities were up to snuff, teachers were qualified and the curriculum actually began to include their own histories," he said. "That's what's being unraveled here, and I would argue that it's putting the whole public education enterprise at risk. And by extension, it's a threat to our democracy."
In early 2021, McGuire and Stemm-Calderon, senior director of youth-serving systems at the Raikes Foundation, were both hearing from grantee partners and educators about attacks on public education and having discussions with funders who were as concerned about the attacks as they were. Hewlett and Raikes teamed up with some of those funders to launch an initiative called Education Forward, which they describe as "a community of funders from a wide range of perspectives who recognize that public education is the cornerstone of the American Dream and an inclusive democracy."
The effort doesn't have a website, and Stemm-Calderon and McGuire declined to identify other funders that are participating, but say they number in the dozens, and organizers hope to get more funders and participants involved.
Over the last several years, as conservative attacks on public education have intensified, IP has reported on calls for philanthropy to do more, and a handful of funders like Hewlett and Raikes have joined the fight. Another similar effort comes from the Schott Foundation for Public Education, which became involved early on, joining Race Forward and NYU Metro Center to form HEAL Together (Honest Education Action & Leadership). The HEAL Together partnership is supported by Raikes, Hewlett and Charles and Lynn Schusterman Family Philanthropies; it also receives funding from Education Forward. The partnership provides financial and technical assistance to community organizations in 19 states. In March, HEAL Together announced its third round of grants.
Hewlett's interest in the topic comes from its substantial K-12 education program, which gives around $50 million a year. Schott, meanwhile, is a public charity supporting racial and education justice movements, and equity and opportunity in public education. Raikes Foundation similarly supports a more just and inclusive education system. For these K-12 funders, the attacks present a serious threat to the goal of building and strengthening quality public schools that serve every student. They're also coming after two difficult pandemic years, a time when kids and schools face more challenges than ever.
"These efforts are driving our education system backwards at a time when our kids need more from us — more from our schools — than ever," said Stemm-Calderon.
Both Education Forward and HEAL Together support a growing network of local groups that are attending school board meetings, contacting lawmakers, organizing against legislation, providing public education, and training others who want to get involved. To date, these efforts haven't attracted the headlines that book bans, threats to teachers or "Don't Say Gay" measures routinely receive, but there are signs they are making a difference.