Video
#PhilanthropySoWhite: Challenging Structural Racism as White Leaders in Philanthropy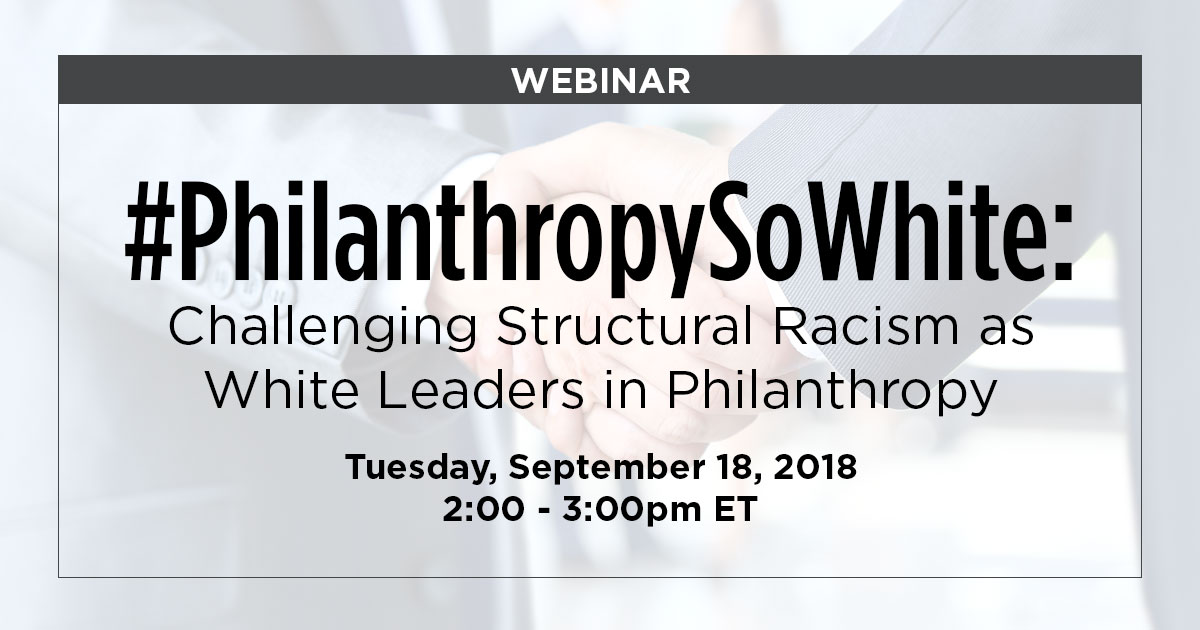 For over two decades the Schott Foundation has been a bridge, connecting philanthropy with community to resource broad based community-led movements for education equity. Part of building and reinforcing that bridge includes challenging structural racism in philanthropy and uplifting solutions rooted in equity through critical and thoughtful dialogue and trust in the power of community voices and community organizing for sustained change. In his new book, Decolonizing Wealth, Schott Vice President Edgar Villanueva writes:
Ultimately, the call to philanthropy is clear: it must fundamentally change its ivory tower culture, what it accepts as acceptable behavior, how it defines success and leadership, in order to really walk its talk: to embody the love of humanity. Up until now, diversity and inclusion tactics have been about getting different kinds of people in the door, and then asking them to assimilate to the dominant white culture. The issue is not recruitment of diverse humans—the "pipeline" focus of the past, getting people in the door, laying a seat at the table, as is often said—the issue is creating a culture of respect, curiosity, acceptance and love. It's about building a whole new table.
We explored the unique journeys of three white philanthropic leaders striving toward race, gender and economic equity. Participants talked about when they first got "woke," what they consider their role in philanthropy to be, how they have dealt with mistakes and criticism along the way, where they go for resources and support in their journey, how they hold themselves accountable to communities of color, and much more!
In addition, Vanessa Daniel, Executive Director of Groundswell Fund and Schott Vice President Edgar Villanueva began the webinar by sharing calls to action for white leaders and served as respondants to the conversation. For our many colleagues in philanthropy, this was opportunity to listen and understand how we as a sector contribute to racial inequities and our ability to change that.
Our speakers included:
Vanessa Daniel, Executive Director, Groundswell Fund

Nick Donohue, President, The Nellie Mae Education Foundation

Greg Jobin-Leeds, Founder and First President, Schott Foundation for Public Education and author of When We Fight, We Win!

Pamela Shifman, Executive Director, Novo Foundation

Edgar Villanueva, Vice President of Programs and Advocacy, the Schott Foundation for Public Education and author of Decolonizing Wealth