Blog
Last Week's Elections are a Watershed and Wakeup Call for Philanthropy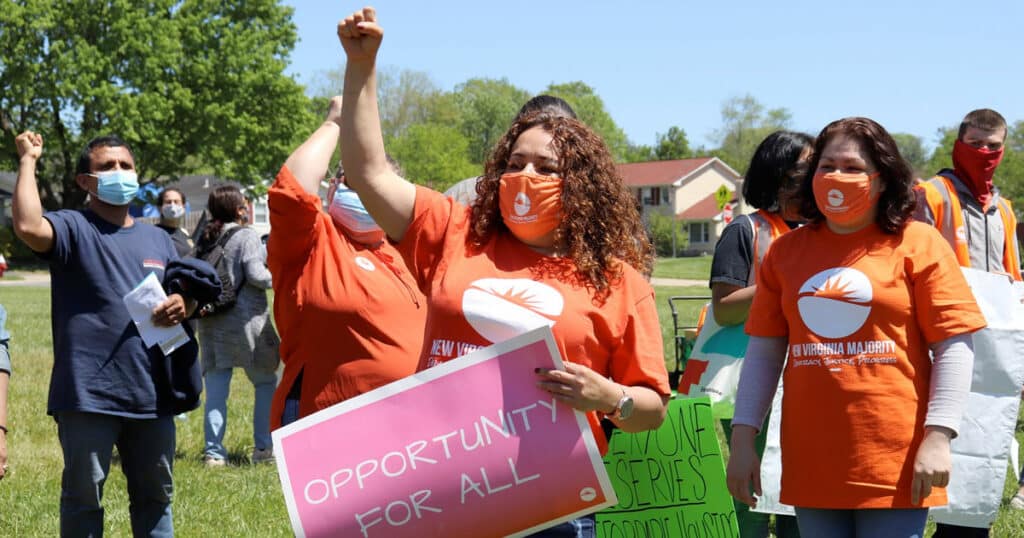 The recent school board elections are a watershed moment. They reveal the strong support for inclusive and accurate public education in communities across the country. Local school board candidates who support honest and anti-racist public education earned the trust and support of public school communities.
This is no surprise to Schott. Movement organizations know that schools play a uniquely powerful and unifying role in communities. They link immediate local priorities with state and federal issues, motivating popular participation in politics. For these reasons, a path to saving and strengthening our democracy runs directly through our public schools.
The extreme right has known the power of investing in local and school district level politics for decades, using it not only to erode public schools but erode democracy too. Schott, as other foundations could, leverages its philanthropic role to catalyze and accelerate these democracy movements.
We see the student and parent organizers who are successfully advancing culturally responsive curriculum, inclusive policies, mental health support and equitable funding. These are the HEAL Together grassroots partners organizing states across the country: locally strong players like Grassroots Arkansas, Providence Student Union and California Native Vote Project making changes in communities; urban power players like New York's Alliance for Quality Education and Californians for Justice winning literally billions for equitable and inclusive public education; organizations like DownHome North Carolina moving the needle for rural residents.
Yet, BIPOC-led organizations remain grossly underfunded, despite philanthropy's stated commitments and interest in advancing racial justice. As the Schott Foundation detailed in our #JusticeIsTheFoundation data project with Candid, the data shows still only 17 percent of all K-12 philanthropic dollars were invested in racial equity and justice in education between 2018-2020.
We understand that community organizing is a long haul investment. Progress isn't immediate – so philanthropy must take steps to invest for the long-term. Schott's EndowNow initiative advances the funding of endowments by philanthropy for grassroots, racial justice organizations. This ensures that people-of-color led organizations are sustainable and able make the large-scale systemic changes needed to attain racial justice.
In the end, if grant makers want to see progress at the polls, protect public education and save democracy, we must fund the education justice movement.