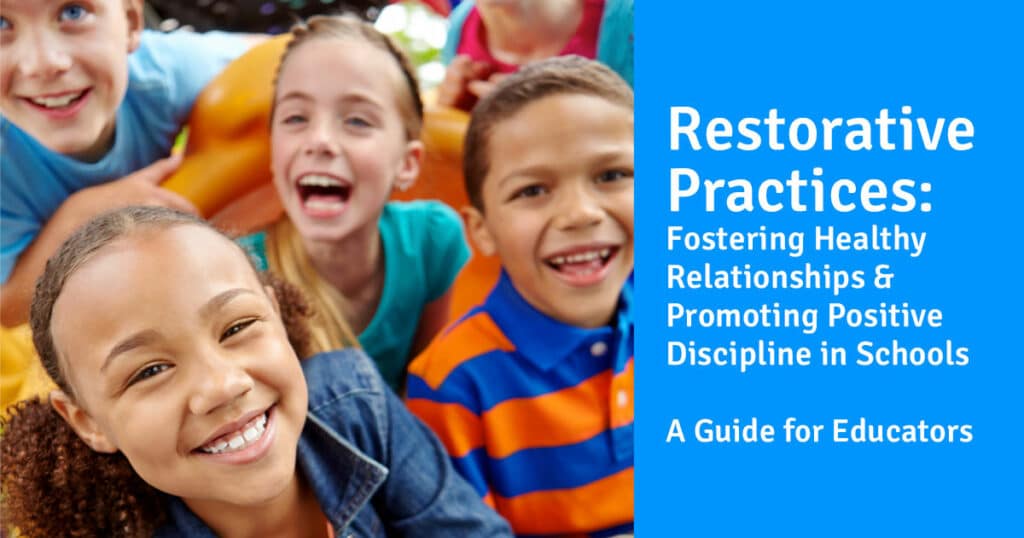 Toolkit & Infographic: What Are Restorative Practices?
An Educator's Guide to Fostering Positive School Climate and Culture
Educators across the nation recognize the importance of fostering positive, healthy school climates and helping students learn from their mistakes. Increasingly, they are partnering with parents, students, district officials, community organizations, and policymakers to move away from harmful and counter-productive zero-tolerance discipline policies and toward proven restorative approaches to addressing conflict in schools.
This toolkit aims to help educators better understand what restorative practices are and how they foster safe learning environments through community building and constructive conflict resolution.
"Restorative Practices: Fostering Healthy Relationships & Promoting Positive Discipline in Schools" was developed by the Schott Foundation, Advancement Project, American Federation of Teachers and National Education Association with the help of a working group of educators and school personnel.
The toolkit illustrates how restorative practices can be seamlessly integrated into the classroom, curriculum and culture of schools, and how they can help transform schools to support the growth and health of all students. (Don't miss the accompanying infographic, "A Tale of Two Schools," which is a great visual for explaining how restorative practices can make a critical difference in a student's day.)
This toolkit includes concrete models, frameworks, and action steps for school-wide implementation. It also includes guiding questions to support reflection for practitioners looking to make restorative methods part of the fabric of daily life in their schools.