Blog
Inequitable School Funding is on Trial in Pennsylvania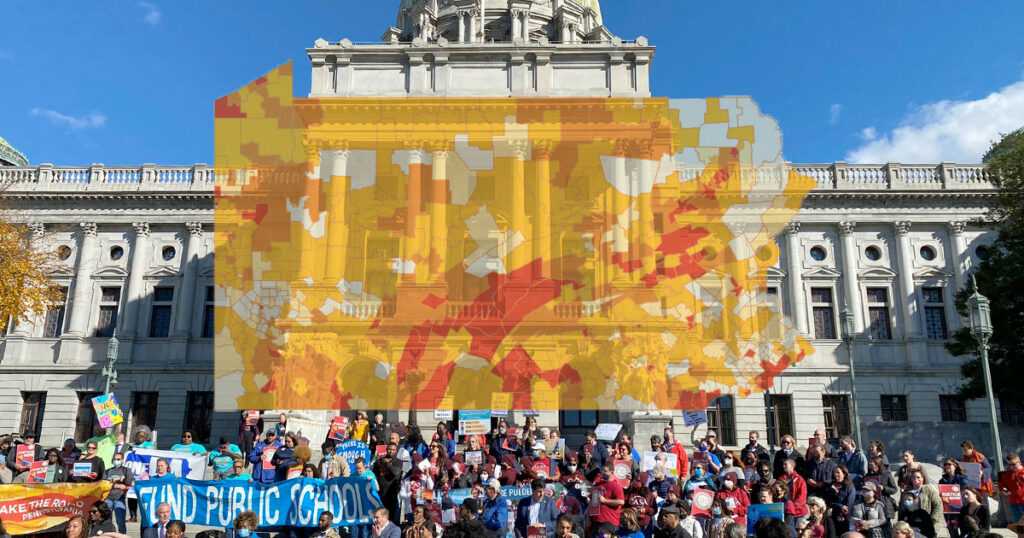 A lawsuit seven years in the making holds the possibility of dramatically revamping Pennsylvania's property tax-driven system of school funding. Last week the lawsuit finally went to trial, led by the Public Interest Law Center and the Education Law Center – PA. As Chalkbeat reported:
The plaintiffs, who also include three families, the Pennsylvania chapter of the NAACP, and the Pennsylvania Association of Rural and Small Schools, say that the system violates the state constitution's mandate for a "thorough and efficient system of education" as well as its equal protection clause. The wide gaps in education spending discriminate against those who live in the underfunded districts, they say.
Plaintiffs in the case have found that the funding system Pennsylvania uses is unfair in both collecting funds and disbursing them:
It's unfair in the collection because of its heavy reliance on local property taxes: not only does it mean that wealthier — and usually whiter — districts can more easily afford to raise funds for schools, but lower-income districts are forced to raise property taxes much higher to even begin to approach the kind of funding students get elsewhere.
It's unfair in disbursement because lower-income districts end up spending far less per pupil while state lawmakers refuse to properly close the spending gap with statewide funds.
As the Public Interest Law Center states:
For too long in Pennsylvania, a district's local wealth has determined which fourth-graders get the help they need in reading, which middle schoolers have safe buildings, and which eleventh graders can prepare for college. Our $4,800 per student funding gap between wealthy and poor school districts is one of the largest in the nation, and the gap is growing. Students of color are concentrated in the lowest-wealth school districts, which are the most deeply underfunded. Our leaders in Harrisburg have ignored the potential of hundreds of thousands of students in low-wealth urban, suburban and rural public schools all across the state.
There is precedent for lawsuits like this across the country resulting in billions of new dollars for schools. Suits like the Campaign for Fiscal Equity in New York State, which Schott funded from its earliest days, the Abbott case in New Jersey, and the Leandro case in North Carolina have proven that courts can be a potent vehicle for righting these historic injustices. At Schott, we recognize that such strategies work best when they go hand-in-hand with grassroots organizing rooted in schools and communities.
Learn more about the fight for fair funding in Pennsylvania at FundOurSchoolsPA.org, and follow ELC on Twitter for the latest courtroom updates as the case progresses.