Blog
How Do You Spell Education Justice? G-O-T-V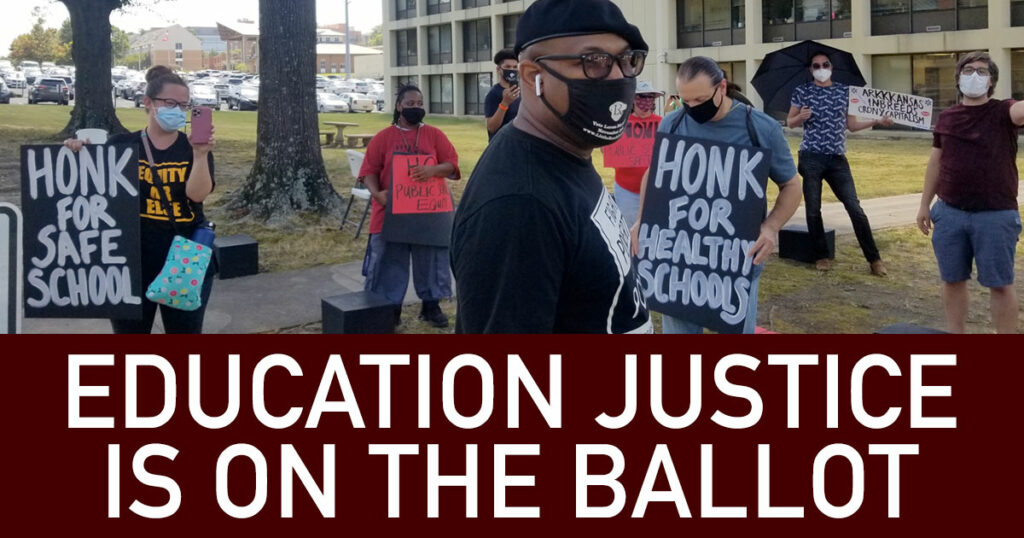 Education justice is on the ballot this election. Over the past several months, Schott's grantee partners have been working closely with their communities to mobilize and get out the vote—early and on November 3.
Schott grantee partner Girls for Gender Equity (GGE) hosted a webinar, Black Girls Be Voting: A Conversation on the Future of Black Girls, which focused on centering black girls and women of color in our national policies. It was a partnership with A National Agenda for Black Girls (NABG), a collaborative project bringing the needs of Black girls to the national stage and amplifying the voices of Black girls in the 2020 elections. You can watch the full webinar here.
Grassroots Arkansas hosted Local School Board Candidate Forums. These conversations discussed issues with local candidates in each school zone in Arkansas and helped mobilize their constituents to vote in local elections.
You can watch each conversation in the series on their Facebook page.
Californians for Justice and their local allies have been mobilizing their members to vote, vote early, and vote yes on ballot Proposition 15. Prop 15, also known as "Schools and Communities First," is a key chance to prioritize funding for schools, community programs and work towards a more racially just future. The state's economic recovery and the health of California's communities depends on their ability to tap into new funding streams in the coming years. Prop15 offers the kind of revenue source public schools and communities desperately need as they rebuild in a post-COVID world.
Californians for Justice also published "3 Things to Keep in Mind These Final Weeks of Election 2020." This blogpost included a preparedness checklist in the weeks leading up to election day.
Learn more and see how you can get involved in the fight for prop 15 here.
Step Up! Louisiana has been hosting local canvassing sessions with their volunteers in New Orleans as part of their in-person and online 2020 GOTV campaign.
Education Justice is on the ballot this year. Make sure you and your community are ready. If you haven't voted yet, click here to find out how!