Video
Keeping Public Education Public: New Strategies Against School Voucher Programs
Quality public education for all is a centerpiece of the American promise and an aspiration to which generations have worked to fulfill. During Reconstruction in the 1860s and 1870s, one of the very first things Black policymakers in the South did once elected was to institute universal, compulsory public education for all children, regardless of race or wealth. The subsequent campaigns of terror that undid much of Reconstruction's achievements and inaugurated Jim Crow across the South segregated those schools, creating two separate and unequal systems of education.
In many states during the 1960s, school vouchers were used as a way to get around Supreme Court decisions like Brown v. Board of Education and perpetuate that segregated system by allowing white parents to send their children to segregated private schools at taxpayer expense.
Regardless of intent, the effect of private school vouchers is the redirection of public funds to private educational uses, diverting critical resources away from public schools, depriving students of important civil rights protections, and harming communities.
This webinar introduced Public Funds Public Schools, a joint campaign of Education Law Center and Southern Poverty Law Center that seeks to ensure public funds for education are used to maintain and support public schools. We will discuss the history and varied forms of private school vouchers and the strategies we are using—including litigation, advocacy, and research—to halt and roll back voucher programs. We also shared specific examples of our work and the many ways that public education stakeholders can support efforts to keep public funds in public schools that are open to all students.
Speakers included:
Bacardi Jackson, Senior Supervising Attorney for Children's Rights for the State of Florida, Managing Attorney of the Miami Office for the Southern Poverty Law Center
Jessica Levin, Senior Attorney for the Education Law Center (ELC)
Dr. John H. Jackson (moderator), President & CEO, Schott Foundation for Public Education
About the Speakers
Bacardi Jackson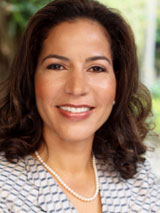 Bacardi Jackson is the Senior Supervising Attorney for Children's Rights for the State of Florida and Managing Attorney of the Miami Office for the Southern Poverty Law Center. The Children's Rights Practice Group works to ensure that vulnerable children in the deep south have equal opportunities to reach their full potential. The three priorities are stopping the school to prison pipeline, ensuring equal access to education for children in poverty and those with disabilities and ensuring access to mental health services.
An active steward of her community, Bacardi serves on the boards of the Broward College Foundation, the Stanford Alumni Association, the Community Foundation of Broward, and Women in Distress. Bacardi earned her A.B. from Stanford University and J.D. from Yale Law School. She has been honored by The Sun Sentinel's Legacy Magazine as one of South Florida's 25 Most Influential and Prominent Black Women in Business and Leadership, the Dade County Bar as a featured lawyer in its Superstars in Trial and as an inaugural recipient of the Thurgood Marshall College Fund Distinguished Young Leader Award. Bacardi is also the mother of three school-aged children attending public schools in Broward County, Florida.
Jessica Levin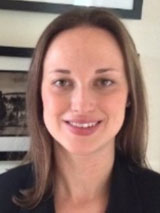 Jessica Levin is a senior attorney at Education Law Center (ELC), where her practice has included both impact litigation and direct representation to protect students' rights. Founded in 1973, ELC serves as the leading voice for New Jersey's public school children and has become one of the most effective advocates for equal educational opportunity and education justice in the United States. Jessica began her work at ELC as a Skadden Fellow, concentrating on the rights of English language learner students. She has worked on an array of issues including school funding, special education, and equity in assessment policy. Jessica now focuses on litigation and advocacy to oppose voucher programs and keep public funds in public schools.
Prior to joining ELC, Jessica served as a law clerk on the U.S. Court of Appeals for the Tenth Circuit. She received a B.A. from Cornell University, an M.Phil. from the University of Oxford, and a J.D. from Harvard Law School.
Dr. John H. Jackson
Dr. John H. Jackson is President and CEO of the Schott Foundation for Public Education. In this role, Dr. Jackson leads the Foundation's efforts to ensure a fair and substantive opportunity to learn for all students regardless of race or gender. Dr. Jackson joined the Schott Foundation after serving in several senior level positions. Among them, National Director of Education and Chief Policy Officer of the National Association for the Advancement of Colored People (NAACP) from 2000-2007. In 1999, President William Jefferson Clinton appointed Dr. Jackson to serve as Senior Policy Advisor in the Office for Civil Rights (OCR) at the U.S. Department of Education.
Dr. Jackson has also served as an Adjunct Professor of Race, Gender, and Public Policy at the Georgetown Public Policy Institute. Earlier in his career, Dr. Jackson conducted extensive research at the Harvard Civil Rights Project on civil rights and opportunity gap issues.
Dr. Jackson has been elected or appointed to serve on many boards and commissions. Among them the Xavier University of Louisiana Board of Directors, Nellie Mae Education Foundation Board of Directors, Harvard University Board of Alumni, Association of Black Foundation Executives, American Bar Association At-Risk Commission. Dr. Jackson also served on the Obama-Biden transition team as a member of the President's 13-member Education Policy Transition Work Group.
A native of the Southside of Chicago and product of the public school system, Dr. Jackson holds a Bachelor of Arts in Political Science from Xavier University of Louisiana; A Master of Education in Education Policy from the University of Illinois' College of Education; and a Juris Doctorate from the University of Illinois' College of Law. In addition, Dr. Jackson received a Master of Education and Doctorate of Education in Administration, Planning, and Social Policy from the Harvard Graduate School of Education.