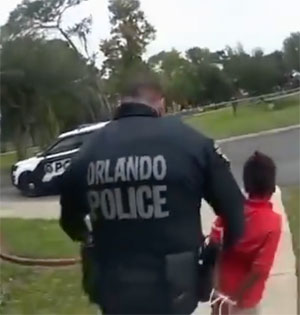 You've seen the videos of the devastating impact of police violence against people of color in the streets. As you express outrage — and take action, we urge you to look deeper. 
Look within our schools.
Watch the video of a police officer slamming a high school girl to the ground and dragging her from her classroom before arresting her.

Or a six-year old student who was sitting listening to a story when she was handcuffed and led crying and pleading to a police squad car.

As graphic as they are, these are not isolated incidents: for example, over a recent five-year period more than 30,000 children under age 10 were arrested. Yes, arrested. Children as young as kindergartners are being taken from school in handcuffs to be booked like criminals for behavior that can and should be handled by caring education professionals dedicated to creating safe learning environments. 
Help us in this critical moment to remove police from our schools.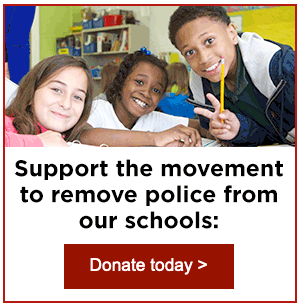 The Schott Foundation is a Black-led national public fund serving as a bridge between philanthropic partners and education advocates to advance racial justice and to build a movement that provides all students an opportunity to learn. In response to these extraordinary times, Schott, in partnership with four national coalitions — the Alliance to Reclaim Our Schools, Dignity in Schools Campaign, Journey for Justice Alliance, and Alliance for Educational Justice — launched the Loving Communities Response Fund for Racial Justice to support community-led, grassroots education justice organizations responding to racial justice emergencies.

The Loving Communities Response Fund for Racial Justice deploys funding and technical support to communities to ensure that the people and organizations most impacted by an extraordinary moment have the capacity and support to lead in the transformative moment. Our participatory grantmaking process moves resources to the people and communities most in need. In March 2020, the fund supported youth and families directly impacted by school closings, lost wages, food insecurity, and facing homelessness as a result of the COVID-19 crisis.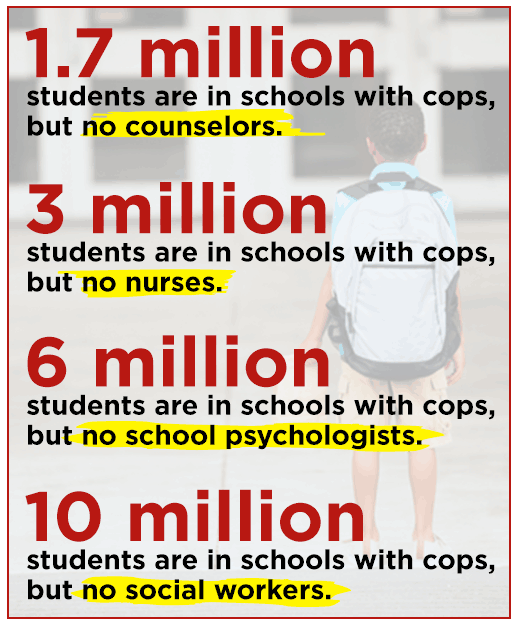 Today, in this moment of dealing with the heartbreak of the senseless murders of George Flloyd, Breonna Taylor, Atatiana Jefferson, and many more at the hands of police, our student and parent partners are organizing to ensure the safety of Black youth from being traumatized, harassed and overpoliced in public schools. Schott has long supported these efforts — and this moment can be a tipping point if we escalate support for these organizing efforts.

Every community in America has to take action to remove police from schools. You have an opportunity to support education justice organizers working to ensure children return to school with policing funds re-allocated to counselors, replacing punitive discipline approaches with proven restorative justice practices. These local student- and parent-led campaigns are the critical step to dismantle the school-to-prison pipeline.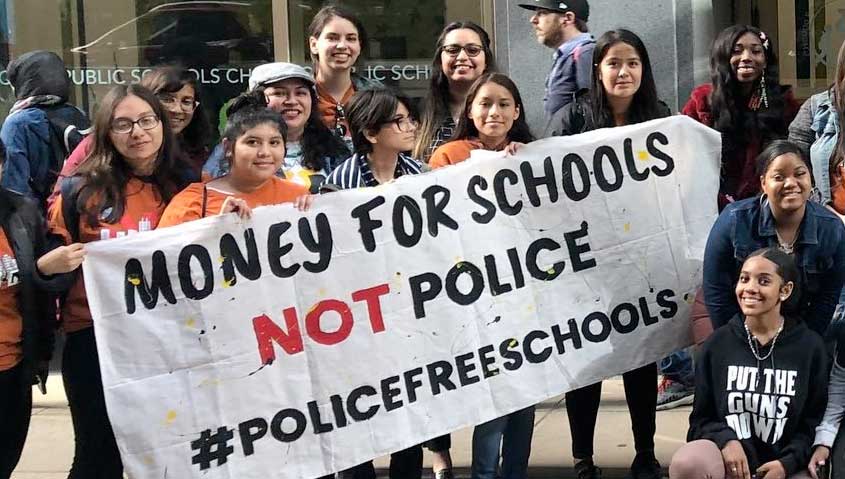 Now, amidst nationwide protests against police violence and white supremacy, there is greater public attention and political will from school boards and superintendents across the country for swift, bold action. In Minneapolis, Portland, Denver, Milwaukee, and Rochester public school officials have already committed to ending contracts with police departments, but it will still take community organizing and advocacy to ensure the alternatives put in place do not continue to rely on police response and address larger systems of suspensions and expulsions that fuel the school-to-prison pipeline. Invest in education justice advocates and organizers so they can mobilize to take bold steps to dismantle the school-to-prison pipeline and ensure new systems are designed by communities most impacted. 
JOIN SCHOTT IN RESPONDING TO THE MOMENT and THE MOVEMENT
Schott's rapid response fund is urgently deploying funds to Black- and Brown-led grassroots organizations on the ground to leverage this moment. Our partners on the ground are in immediate need of resources for massive outreach to mobilize their bases, engage growing numbers of allies, and influence policymakers. With this immediate investment, they will be able to move with full force to win major victories: remove police from schools, replace them with counselors, end the school-to-prison pipeline, and institute restorative justice practices in schools.